Reading Time:
4
min
How Can Brick-and-Mortar Retailers Meet eCommerce Demand
O
nline shopping became a lifeline for many consumers during the coronavirus pandemic, as store closures and stay-at-home orders went into effect. Even as states have started reopening, many shoppers continue to shop online to maintain social-distancing and minimize the risk of exposure to the coronavirus. As a result, eCommerce is growing faster than retailers originally anticipated. Total US retail sales this year is expected to decrease 10.5% with a 14% drop in brick-and-mortar sales. However, eCommerce is expected to grow 18% following a 14.9% gain in 2019, further evidence of the digital shift.
With increased competition from eCommerce, shifting consumer habits, and COVID-19 safety concerns, the need to build online shopping and fulfillment capabilities is imperative for traditional retailers to thrive during these trying times. Here is a look at how brick-and-mortar retailers are shifting gears and leveraging their stores to adapt to the rapidly growing popularity of eCommerce.
Repurpose Retail Space
Traditionally, retailers would use distribution centers or warehouses to fulfill online orders but, during the lockdown different challenges to this model arose. In order to fulfill online orders quickly and efficiently, retailers, including major names such as Target and Walmart, have begun using their stores to meet the increasing demand. By fulfilling from stores, the delivery time is shortened dramatically – 90% of Americans live within 10 miles of a Walmart store. Decathlon, the world's largest sporting goods retailer, saw a spike in its eCommerce business after closing its stores due to the COVID-19 crisis; with people stuck at home and/or restricted to open spaces nearby, we have seen that many have turned to outdoor and sports activities, more than they had time for in "normal" times.
Production delays in China put a strain on warehouse supply. The retailer adapted by accelerating the launch of store fulfillment and curbside pickup capabilities so it could leverage its stores to support eCommerce sales. Converting retail space into micro-fulfillment centers is a cost-effective and efficient way to quickly adapt to rising eCommerce demands and provide a seamless omnichannel shopping experience.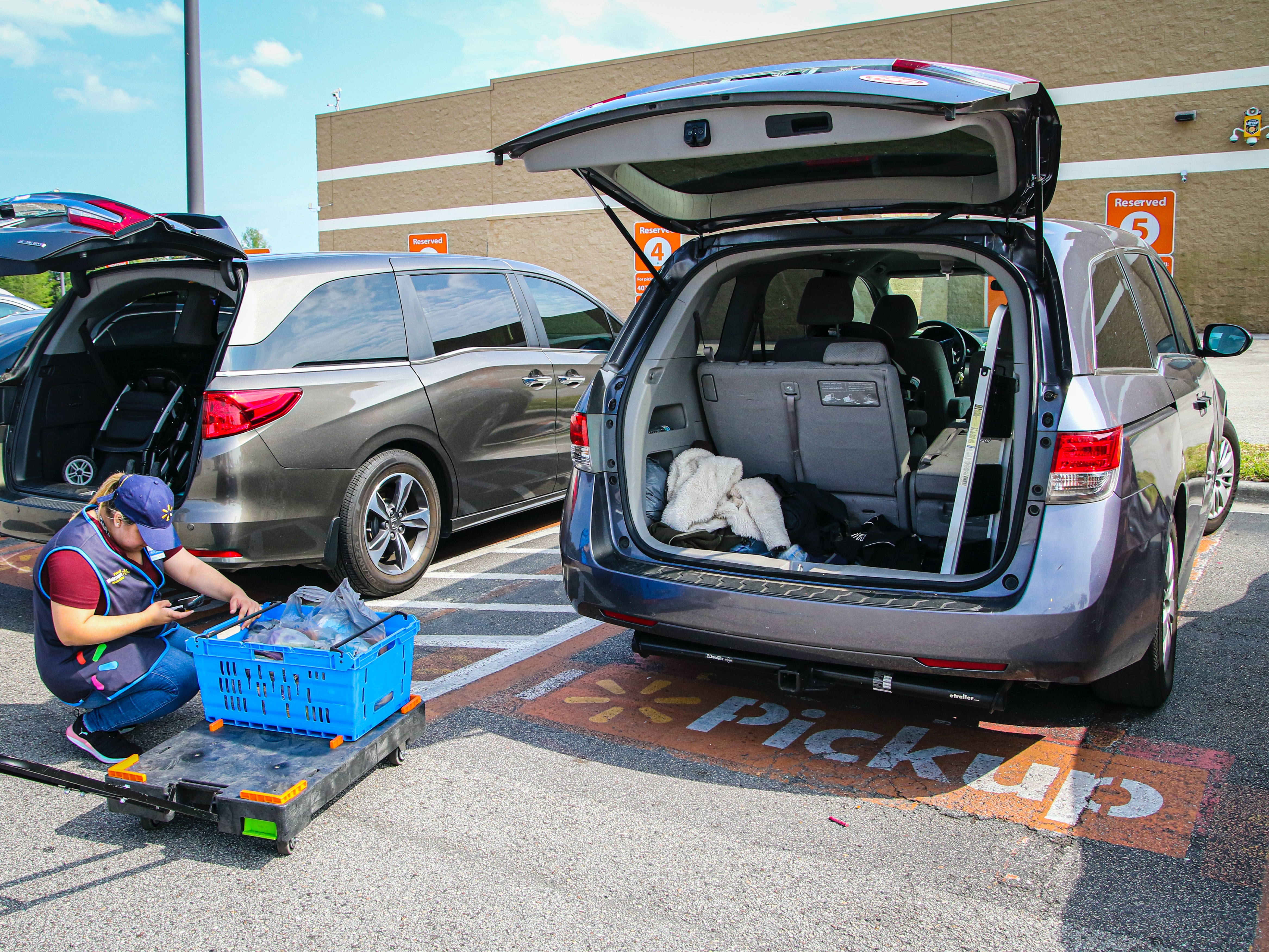 Offer More Fulfillment Options
To meet rising customer demand for contactless fulfillment options, retailers are implementing curbside pickup and buy online, pick up in-store (BOPIS) capabilities. According to the Q1 2020 Salesforce Shopping Index report, retailers offering BOPIS grew digital revenue 92% between March 10-20, 2020 compared to 19% for retailers not offering BOPIS. Shoppers continued using BOPIS in April as well. According to an Adobe Analytics report, BOPIS orders increased 208% for the first 20 days of April compared to the same timeframe a year ago. Retailers are adjusting to the growing popularity of these fulfillment options, as customers seek to limit human contact due to COVID-19 concerns. For example, Sam's Club accelerated the rollout of its curbside pickup to all 597 clubs last month as demand for contact-free shopping increased. 
Launch a Delivery Service
As consumers turn to eCommerce to fulfil their shopping needs, delivery is no longer a luxury, it is a necessity. COVID-19 has heightened the importance of safe delivery. Retailers have scrambled to launch services to meet this demand. One retailer that aligned speed and consumer expectations was Panera. In just two weeks, the sandwich, soup, and salad chain conceived, developed, and launched a grocery delivery service that enabled customers to order food from the core business and add groceries to a unified online cart. When the company's cafes began to close in response to stay-at-home orders, Panera moved quickly to launch curbside ordering and pickup within two weeks. Retailers are also redesigning store formats to support third-party delivery services. One grocer is creating "speed zones" near the front of the store and stocking them with the most popular items to enable delivery companies to accelerate pick, pack, and delivery of orders.
The COVID-19 pandemic has accelerated digital transformation plans. Retailers that are still being held back by traditional business models can learn from these examples and more in order to find the best solutions for their needs and move towards omnichannel capabilities. Offering multiple fulfillment and delivery options is critical as retail continues to shift online and luckily, retailers have a variety of solutions for the different aspects of their business as they make the adjustments they need.
Bringoz provides technology for managing an efficient and fast delivery service leading to increased customer satisfaction and loyalty. For more information about Bringoz and how we can help you meet increasing eCommerce demands, contact info@bringoz.com.
Take full control over your logistics operations.