Reading Time:
4
min
How to Save Time and Money Digitizing Your Supply Chain
T
he coronavirus pandemic has accelerated the need for digitization in the supply chain and logistics industries. Legacy supply chain management solutions and manual processes are expensive and inefficient. Retailers need to modernize in order to save time and money, while providing a superior customer experience. Manual solutions limit their capabilities, 43% of retailers with manual supply chains say tracking products in spreadsheets remains a pain point, according to a retail survey by Gravity Supply Chain Solutions.
Retailers still relying on outdated processes, suffer from slower delivery times and poor customer service as capturing, and manipulating data is time-consuming and creates opportunities for human error. However, retailers that have undergone full supply chain digitization are experiencing new benefits, 77% are more likely to say they are in complete control of their supply chains, 76% believe that their company has enough data and insight to make the right decisions about their supply chain since undergoing digitization.
COVID-19 has increased the need for digital supply chain management solutions, as companies face unprecedented delivery demands. Digitizing supply chain management results in a more streamlined operation and improved customer experience. Here are some tips to help you increase operational efficiency and reduce costs digitizing your supply chain.
Make a Plan
First and foremost, it's important to understand where the issues are with your current supply chain. Evaluate every element of the process to discover where things are working and where there is room for improvement. Speak with everyone on your team to understand their perspectives, the challenges they face, and how to solve them. Digital supply chain transformation is about establishing a vision and roadmap for how digital technologies can drive operational change. 
Digitizing supply chains will help you improve effectiveness in the short-term and achieve supply chain resiliency in the longer term, helping companies become more agile and avoid business disruption. Every supply chain team should be constantly evaluating which digital tools and capabilities are available to them to drive a more interconnected, transparent network and put in place the building blocks to create a strong supply chain that will ensure business continuity and pave the way for future growth.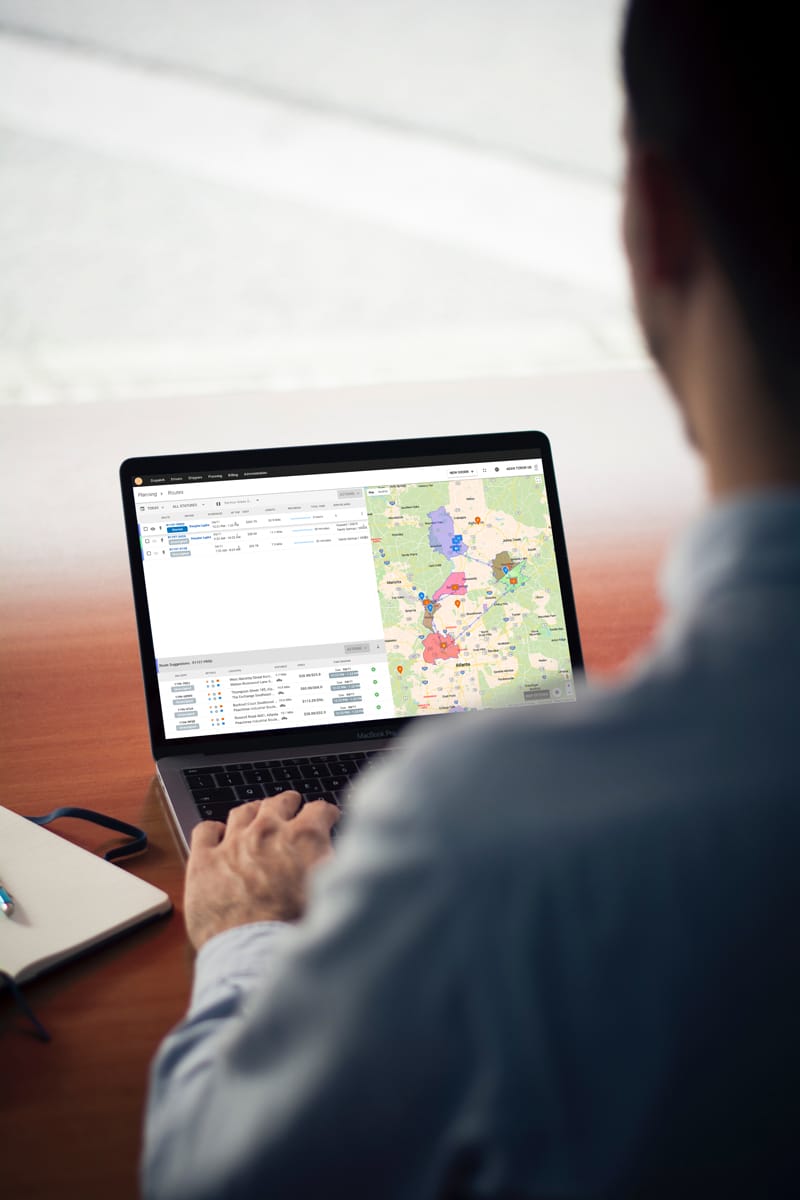 Look to Cloud-Based Solutions
Cloud-based technology solutions are becoming increasingly popular in supply chain execution (SCE). COVID-related supply chain disruptions drove more companies to consider cloud implementations during the first half of 2020. This year, Gartner estimates that over 90% of SCE spending will be allocated to cloud supply chain solutions, which 65% of companies see as a source of competitive advantage in the marketplace. Cloud solutions allow businesses to easily scale their operations without the need for expensive on-premise implementations, hardware costs, and upgrade and maintenance fees. 
By moving away from on-premise software, companies gain benefits like faster and easier implementation, seamless adaptability, and lower costs. Cloud-based software gives logistics managers real-time data, analytics, and reports that provide visibility into their entire operation. Unlike siloed solutions that don't interact with each other, cloud-based solutions share data with one another. When specific applications don't directly integrate with each other, application programming interfaces can help close those gaps and create an interconnected solution.
Choose One That Meets Your Needs
There are many types of cloud-based solutions depending on your specific needs. As retailers face rising customer expectations, increasing demands, and unexpected disruptions, it's important to choose the right technology built for these modern problems. 
Need more visibility into your deliveries? Are customers left in the dark when their packages don't arrive on time? Choose a solution that features real-time tracking and updates. Technology that provides visibility over the entire operation and real-time insights leads to more efficient service, improved customer support, and better decision-making capabilities. 
Have multiple stores with delivery services? Are increasing delivery demands slowing you down? Choosing a flexible delivery management platform will allow you to share assets between stores, allocate resources depending on real-time constraints, and minimize the effects of unexpected disruptions. 
Leveraging technology to optimize your business' performance and dynamically adjust according to your daily needs will help you achieve your goals and be prepared for the post-coronavirus world. Digital tools have become more accessible than ever. Investing in a technology solution will help you survive during these trying times and position yourself for success in the future.
For more information about how we can help you modernize and manage your delivery operations, while saving time and money, contact info@bringoz.com.
Take full control over your logistics operations.