Reading Time:
4
min
New Industries Experience Delivery Growth During COVID-19
S
ince the coronavirus outbreak began and stay-at-home orders were mandated, consumers have used online shopping and delivery services to shop for what they need. New delivery and curbside pickup services enable consumers to buy the goods they need, while minimizing the risk of exposure to COVID-19.
Aside from online grocery shopping growing, other industries such as prescriptions, alcohol, and cannabis have seen delivery growth as well. Here's a look at how these industries have grown during the coronavirus and consumer shopping has shifted online.
Prescriptions
One of the biggest shifts during the coronavirus pandemic is the number of patients turning to technology to communicate with their doctors. While working from home, doctors have had to quickly figure out how to care for patients when they couldn't see them in person. Many turned to telemedicine, driving new customers towards prescription delivery. Since the COVID-19 pandemic began, prescription delivery startups are seeing a surge in demand from new users turning to the safety and convenience of delivery. 
Supermarkets, warehouse clubs, and pharmacies have begun and expanded offering prescription delivery services as well. Southeastern Grocers recently partnered with ScriptDrop, a technology company that enables pharmacies to deliver prescriptions to customers' homes, to make changes to its fulfillment of pharmacy purchases by offering contactless delivery services and free curbside pickup. As consumers continue to be health-conscious and cautious about where and how they shop, look for more retailers to partner with technology companies to implement delivery services and provide consumers with the medications they need in a safe and timely manner.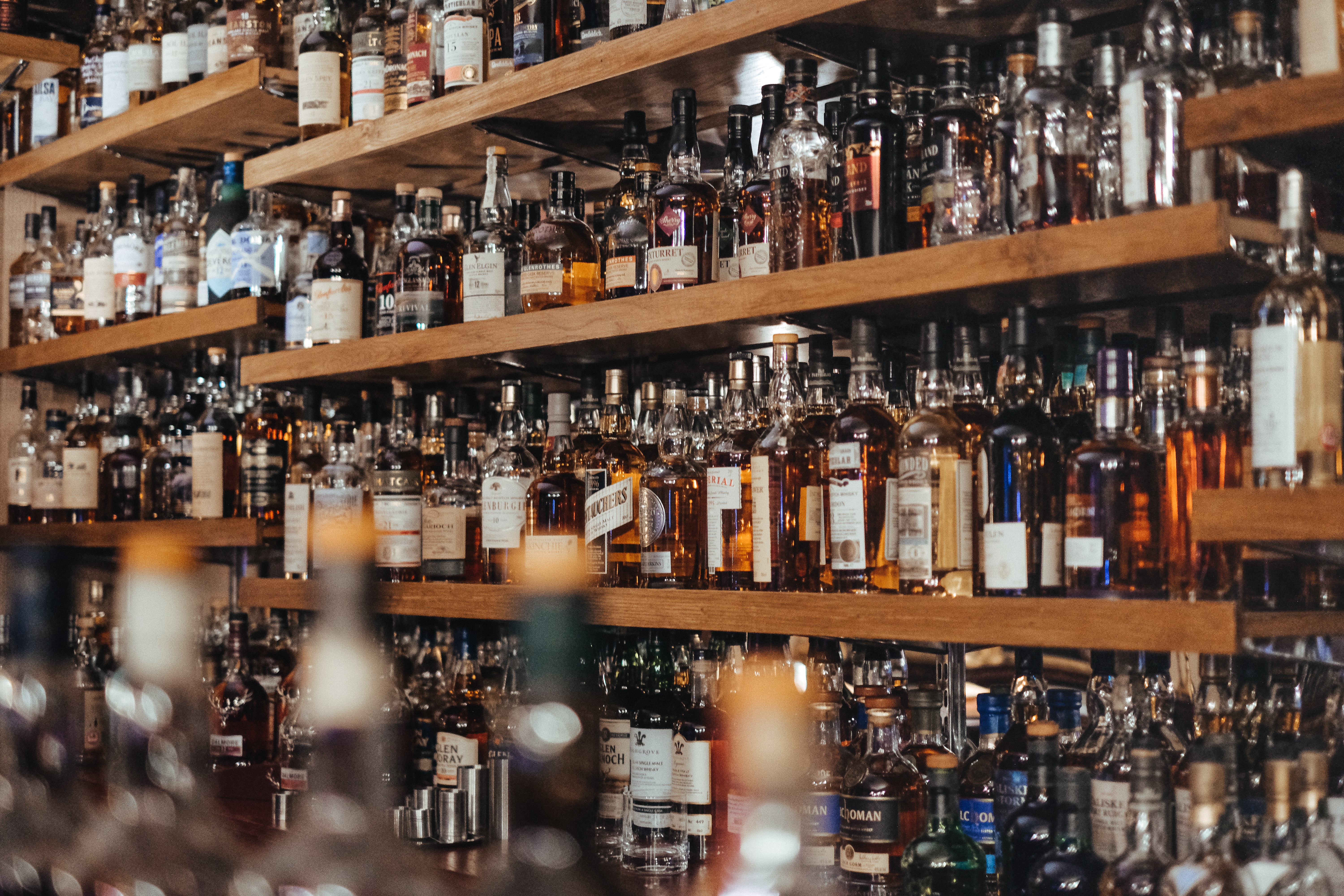 Alcohol
Alcohol delivery has surged during the coronavirus pandemic. As global lockdowns went into effect, consumers turned to online shopping to stockpile necessities, which for some includes alcohol. Alcohol delivery app Drizly started to see the pandemic's impact on its business the week of March 8–15. By the next week, Drizly sales were up approximately 300% from earlier in the year and continued to grow. New social events increased demand as well, according to scheduling platform Doodle, there was a 296% increase in group meetings booked specifically for virtual happy hours and drinking events in March compared to February.
Roughly 61% of US adults ages 21 and older said they bought more alcohol since March when the pandemic hit, according to a June 2020 consumer survey report from Drizly. Some people have even taken the quarantines as an opportunity to build out their bars at home. Over half of respondents said they had tried making cocktails at home during the past few months. While 54% said they expected to keep making them even more in the coming months. Many brick-and-mortar liquor stores are pivoting to home deliveries or contactless pickups as well. With consumers more reluctant to visit stores amid the ongoing coronavirus pandemic, alcohol delivery has become a safer and more convenient option.
Cannabis
Cannabis companies that provide delivery services saw a surge in orders as customers stocked up on marijuana products during the COVID-19 pandemic. In over a dozen states, marijuana dispensaries and pot shops were deemed essential services and remained open during coronavirus lockdowns. Bud.com, a delivery service that operates in Northern California, where selling marijuana is legal in some cities, experienced a 500% increase in sales after lockdown orders in mid-March. Airfield Supply Co., a dispensary in San Jose, boosted its business with more marijuana deliveries. Since the pandemic began, it has added six new Tesla cars to its fleet, which have helped increase its deliveries by 400%. 
Additionally, states including Massachusetts, Michigan, New York and Illinois took steps to encourage home delivery of cannabis products as well as curbside pickup during state-wide lockdowns. For example, Michigan Governor Gretchen Whitmer signed an executive order in March allowing all licensed marijuana retailers to provide home delivery and curbside pickup of products. While there were only a dozen businesses licensed to deliver marijuana as of Feb. 12, that number grew to 63 in May. How the industry will behave after the coronavirus pandemic subsides remains to be seen, however most agree it could reach a new high.
As customers continue to maintain social distancing and take safety precautions amid ongoing coronavirus concerns, delivery services are growing. Retailers are partnering with technology companies to implement deliveries efficiently and safely, while meeting all of their consumers' shopping needs. Meanwhile new industries are building and expanding their delivery capabilities as delivery provides them with a convenient, safe, and profitable way to service their customers.
For more information about how we can help you implement fast and efficient delivery services to meet all of your customers' needs, contact info@bringoz.com.
Take full control over your logistics operations.