Reading Time:
4
min
The Future of the Grocery Industry
B
rick-and-mortar grocers and digital players are transforming how they operate and engage with their customers as they respond to customers' growing needs and drive future growth in the grocery industry. They are implementing innovative strategies to deliver more value to customers. An enjoyable shopping experience and convenient order fulfillment options are increasingly important to shoppers and can help grocers retain and attract new customers.
As the future of the grocery industry continues to evolve, brick-and-mortar grocers as well as digital companies are expanding their capabilities and implementing new strategies to improve the in-store and online shopping experiences. Here's a look at some of the technologies and trends that are becoming more prevalent in the ever-growing grocery retail landscape.
Self-Checkout is Here to Stay
With the coronavirus pandemic still a concern, technologies that promote safety and speed are becoming table stakes for grocery retailers. Customers are more willing to take precautions and seek out ways to avoid interactions with cashiers or other customers. Consequently, self-checkout technology has become increasingly popular in stores. A record number of self-checkout units were shipped globally last year, according to research from RBR, a London-based strategic consulting firm. By 2026, there will be 1.5 million self-checkouts installed globally, according to RBR forecasts.
Grocers continue to expand their self-checkout offerings. A February report highlighted in PYMNTS' Digitizing Unattended Retail Payments study found that almost half of all consumers report that they use self-checkout "basically all the time," and that six out of 10 consumers have been using self-checkout more often than they did at the start of 2020. Walmart is currently testing an all-self-checkout Supercenter in Plano, Texas. It's calling the process "hosted checkout" because employees are standing by to help customers if they need it. Target, Kroger and Costco stores have all adopted the self-checkout process with assistance while continuing to offer the option to go through cashier-staffed checkout lines.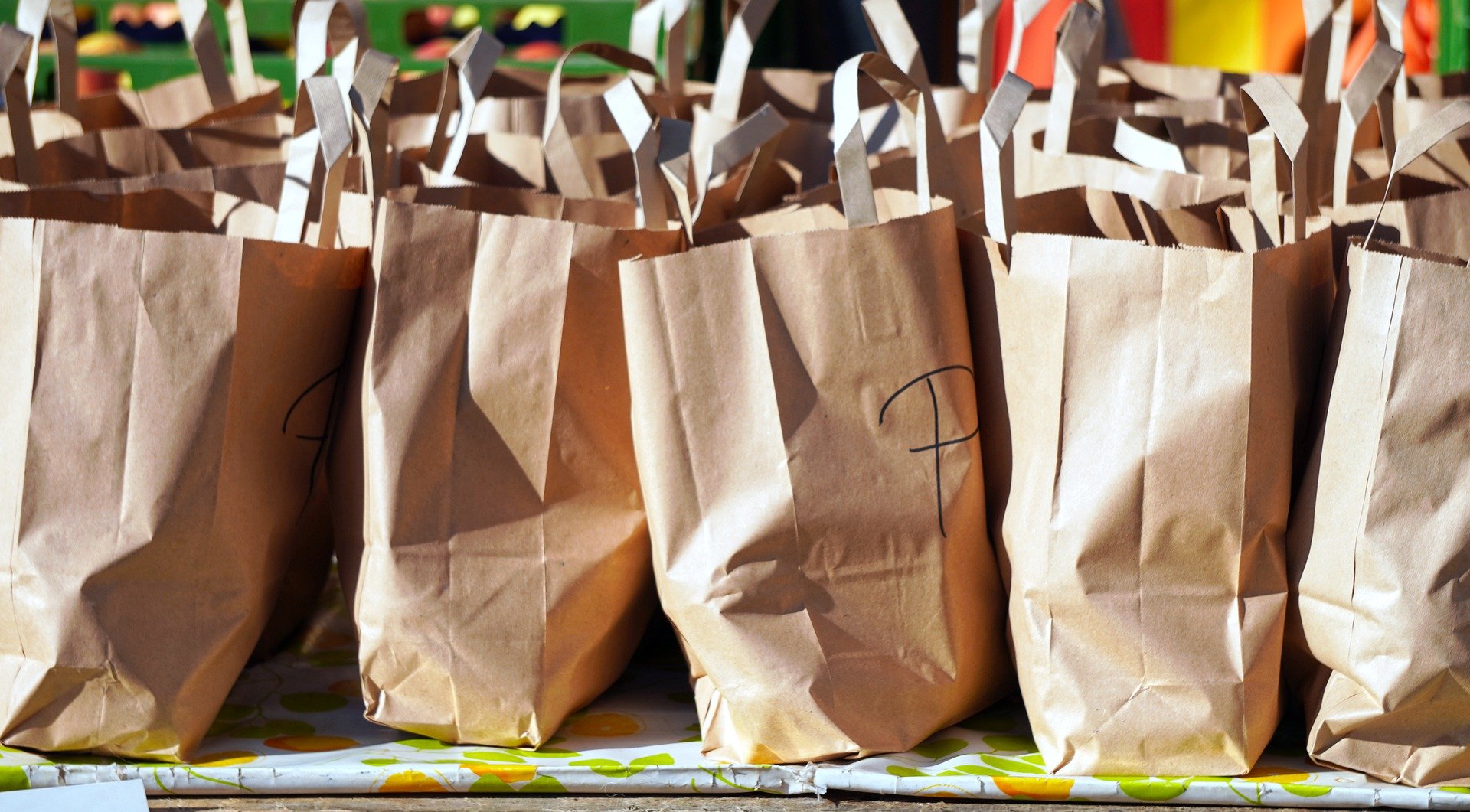 Micro-Fulfillment Gets a Major Boost
To manage online orders faster and more efficiently, brick-and-mortar grocery retailers and technology companies alike are investing in micro-fulfillment solutions. Kroger recently introduced its first Ocado automated online grocery warehouse in Monroe, Ohio, one of 20 planned in the United States with the U.K.-based grocery eCommerce partner. The customer fulfillment center carries thousands of popular grocery products and can fill thousands of delivery orders daily. The facility also can support the fulfillment of pickup orders.
Third-party on-demand delivery apps are expanding their order fulfillment capabilities as well to give retailers more innovative ways to compete and serve their customers. Instacart is partnering with the retail technology company Fabric to build robotic fulfillment centers across the United States and Canada. Instacart signed a multi-year deal with Fabric to pair its software and robotics with Instacart's technology and shoppers to power a new fulfillment process within dedicated warehouses and existing retailer locations. Instacart plans to kick off early-stage concept pilots with Fabric and grocery retail partners over the coming year and in the future.
Grocers and Third-Party Delivery Companies Expand Delivery Services
Alternative grocers are partnering with third-party on-demand delivery companies to reach more customers and deliver orders faster. Costco recently announced it is piloting same-day grocery delivery through Uber from 25 Texas stores in Dallas, Austin and Houston. The deal marks Uber's first test run with a U.S. food wholesaler. In the coming weeks, seven more Costco stores will begin offering delivery through the Uber and Uber Eats apps. 
Uber recently announced its largest grocery expansion since launching in July 2020, with the company's same-day and on-demand scheduled grocery delivery now being offered in over 400 U.S. cities and towns. The move will more than double the availability of its grocery delivery service. To accelerate the rollout of its expanded services, Uber is partnering with Albertsons and 1,200 of its grocery stores. With an even larger network in place, Uber hopes to cut grocery delivery times from days to hours, or even minutes.
Demand for technologies that can allow customers to shop and receive orders safely in stores, and limit interactions with employees or other customers is paramount to providing an enjoyable customer experience. It's critical to not overlook the role of order fulfillment and delivery in the customer journey and to create a seamless omnichannel shopping experience for customers. This will lead to long-term loyalty and sustain grocers through future disruptions or unexpected demands.
For more information about how our delivery management solution can help you manage your delivery and fulfillment operations more efficiently, please contact info@bringoz.com. 
Take full control over your logistics operations.