Reading Time:
3
min
The Impact of eCommerce on Healthcare Logistics
C
ustomers are increasingly turning to online platforms for their health needs from prescription refills to medical equipment and wellness products. As online shopping continues to embed itself in our daily lives, the healthcare sector has made strides in embracing digital transformation and offering patients fast and convenient ways to access medical products, supplies, and services. Customers can order what they need from the comfort of their homes, driving the need for agile and efficient logistics operations.
Here's a look at the effects of eCommerce on healthcare logistics and how eCommerce is reshaping the way medical supplies and pharmaceuticals are delivered.
Evolving Customer Expectations
The ease and familiarity with which customers buy clothes, groceries, and other products online has shaped their digital expectations. Just as consumers expect quick deliveries of these purchases, patients also anticipate swift and reliable delivery of their medications and medical supplies. This has pushed healthcare logistics to innovate and speed up delivery processes.
Today's patients expect to know where their order is, in real-time. Healthcare logistics providers have adopted real-time tracking and delivery management systems, enhancing the customer's experience and increasing on-time delivery service. Real-time tracking allows customers to track the entire delivery journey. Real-time notifications keep customers updated through the delivery process and informs them of delivery delays and an estimated time of delivery.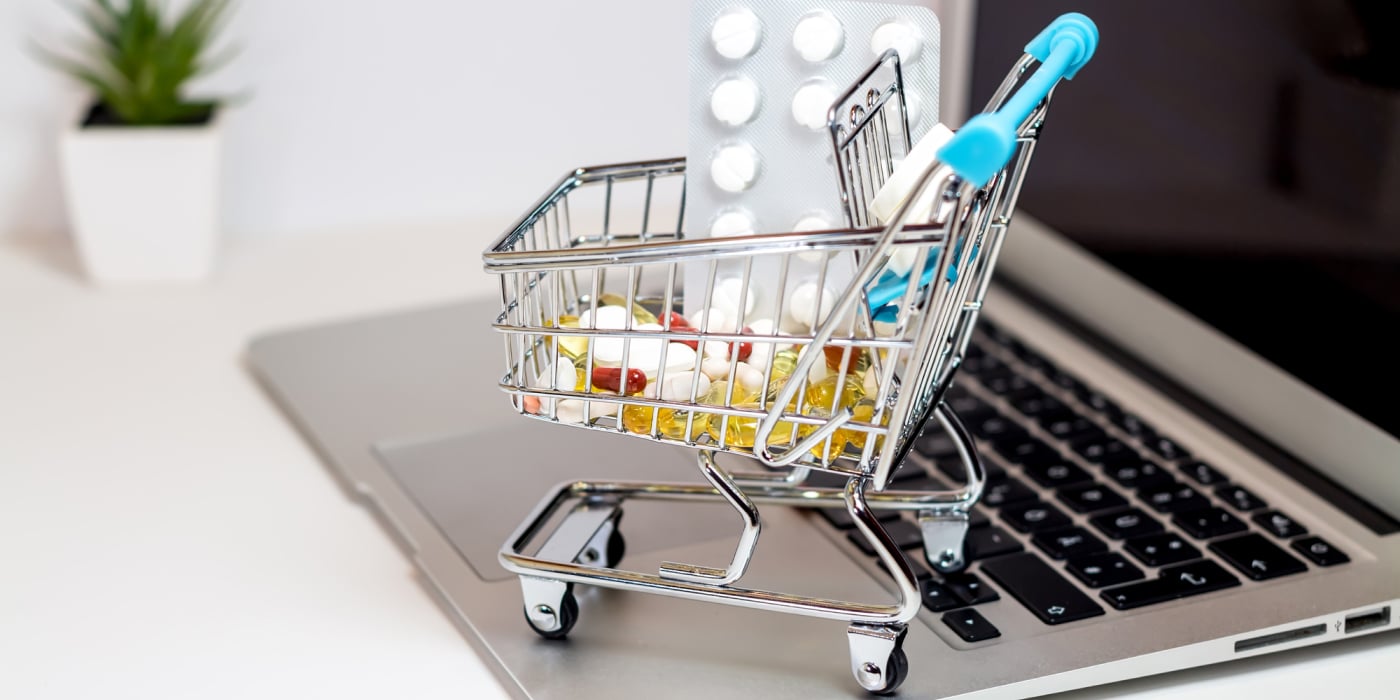 Direct-to-Consumer Model
The growth of online pharmacies has led to many companies expanding from traditional B2B operations to a direct-to-consumer model, eliminating intermediaries and improving patient engagement. This approach often results in quicker, more reliable deliveries, and enables companies to establish direct relationships with their customers. This shift to direct-to-consumer services necessitates the adoption of new technologies and customer-centric strategies.
Direct-to-consumer platforms allow patients to order their medications and medical devices directly online, ensuring patients receive essential health products without the need for physical store visits. This model requires healthcare logistics to seamlessly bridge the gap between suppliers and customers, ensuring timely and accurate deliveries. Companies are expanding and modernizing their logistics operations in order to enhance their delivery capabilities and provide superior customer experiences.
Fulfillment Automation
Online pharmacies around the world are increasingly investing in automation in order to expand their fulfillment capacity, increase warehouse efficiency, and meet increasing customer demand. Pharmacy products are one of the fastest-growing segments of both Swedish and European eCommerce. Apotea, Sweden's largest online pharmacy, worked with Element Logic, AutoStore, and RightHand Robotics, to fully automate its logistics center. The integrated robotic solution enables Apotea to deliver approximately 50,000 orders per day. 
Signature Pharmacy, a prescription delivery service located in London, has received financial support from HSBC UK to establish a new warehouse in West London. The new warehouse will allow Signature Pharmacy to offer a seamless online pharmacy experience and deliver medication straight to customers' doors. The expansion is expected to enable Signature Pharmacy to deliver more than 100,000 prescriptions annually.
The rise of eCommerce has ushered in a new era for healthcare logistics, transforming the way companies reach their patients. As more patients fulfill their shopping needs online, healthcare companies must adapt their logistics strategies to meet evolving patient demands and provide the quick and accurate delivery experience they have come to expect.
For more information about how our delivery management solution can help you track, monitor, and manage your healthcare delivery operations in real time, please contact info@bringoz.com. 
Take full control over your logistics operations.